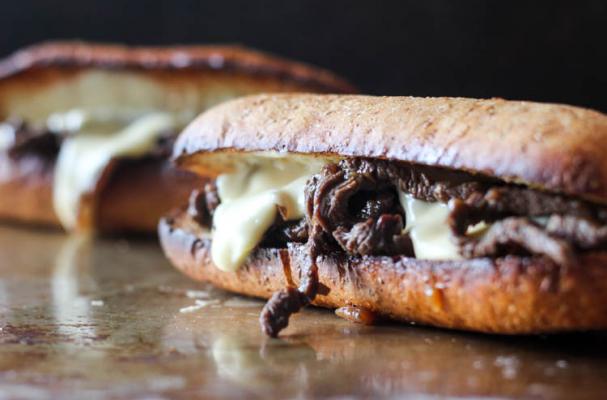 If steak sandwiches could kill, this recipe from The Wright Family Table would be a sniper. Thinly sliced beef chuck are just cooked until the meat forms a crust. It is served in a crusty roll slathered with butter, caramelized onions and a sharp white cheddar cheese sauce. If you are looking for a meal to impress dad for Father's Day, this is it. It is simple but unbelievably delicious. The various flavor elements come together into one harmonious bite.
Steak and Cheddar Cheese Sandwiches
Recipe from Wright Family Table
For the Cheddar Cheese Sauce:
1 to 1½ cups evaporated milk
8 ounces sharp white cheddar cheese, grated
1 tablespoon cornstarch
1/2 teaspoon ground mustard powder
For the Onions
1 tablespoon butter
1 tablespoon olive oil
5 yellow onions, skins removed, halved, and sliced thin
Salt
For the Steak:
Olive oil
1 pound chuck steak, sliced very thin
Salt and pepper, to taste
caramelized onions, finely chopped
1 teaspoon sugar
2 teaspoons Worcestershire sauce
Butter, for serving
Rolls, for serving
For full recipe instructions, click here.
Image Sources: