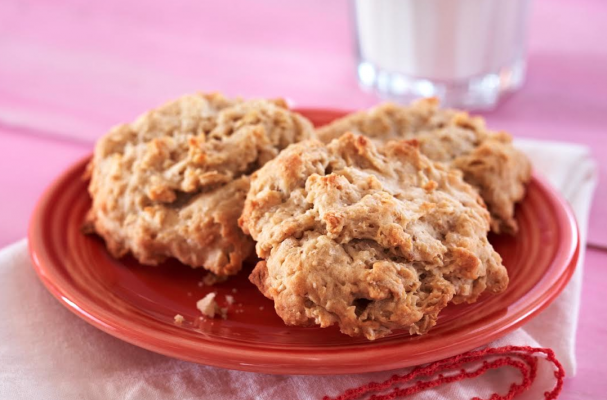 It's hard to find a kid who will turn down a cookie in their lunchbox, especially a homemade one. These tofu coconut cookies are not only a treat but they have a healthy twist. Instead of a stick or two of butter, these cookies are made moist with the combination of soft tofu and vegetable oil. The cookies are studded with old fashioned rolled oats and coconut flakes that add not only texture, but layers of flavor too. You can substitute the coconut for raisins if your child is a fan of oatmeal raisin cookies or stay in the tropical theme and throw in some chopped crystallized pineapple. You can feel good about packing one of these tofu coconut cookies for lunch.
Tofu Coconut Cookies
Courtesy of House Foods
1/2 pkg House Foods Premium or Organic Tofu Soft
1 1/2 cups all purpose flour
1 1/2 cups old fashioned oats
1/4 cups brown sugar
1/2 cup granulated sugar
1/3 cup vegetable oil
1/2 cup coconut flakes
1 tsp vanilla extract
1/2 tsp baking powder
1/2 tsp salt
Add Tofu, sugar, oil and vanilla to food processor and purée until smooth. Set aside.
In a large bowl, whisk together flour, oats, baking powder, salt and coconut and combine with wet ingredients. Mix thoroughly and place in refrigerator for 1 hour to firm.
Spoon approximately 2 Tbsp worth of dough onto greased baking sheet. Repeat for remaining cookie dough. Bake for approximately 20 minutes at 350 degrees.
Image Sources: