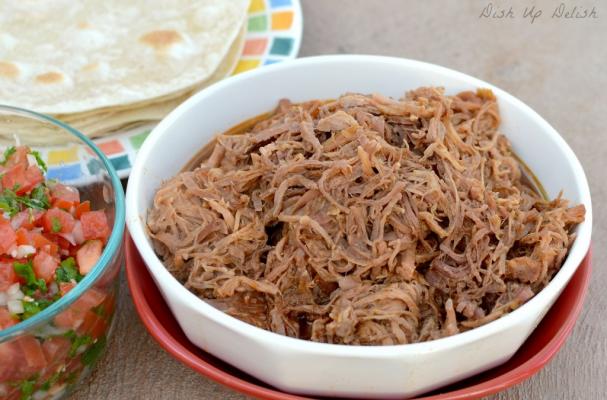 Pulled pork is succulent, juicy and all around delicious. This incredibly tasty piece of meat is well marbled with fat which keeps it moist and gives the meat great flavor. Since pork is mildly flavored, it goes well with warm spices such as chile powder and cumin or rich sauces. You can enjoy pulled pork on its own or pile it high on biscuits, buns and even tortillas. Make sure you make one of these pulled pork sandwiches this summer.
Pulled Pork Sandwiches with Caramelized Onions
Recipe from Little Figgy
This stress-free meal is made in the slow cooker so that you can relax and let the crock pot do all the work.
Pulled Pork Burgers
Recipe from Nessa's Family Kitchen
These burgers are topped with a nutty carrot and red onion salad.
Hickory Smoked Pulled Pork
Recipe from One Dash at A Time
Pork is mildly flavored which lends itself to being paired with big and bold spices.
Sweet and Spicy Pork
Recipe from Dish Up Delish
The sweetness comes from cooking with Dr. Pepper while the spicy is from chipotle chile peppers.
Image Sources:
Categories: