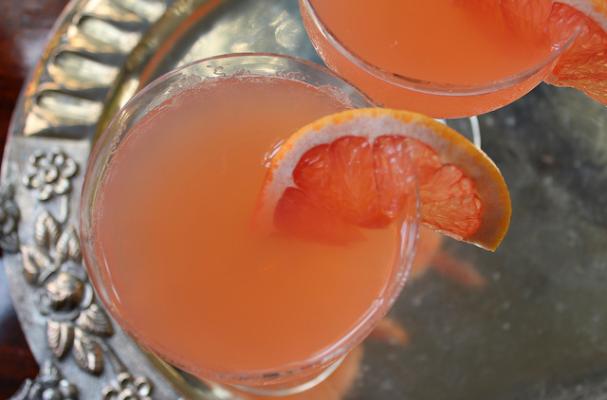 Today, May 9th, is National Moscato Day, a day dedicated to enjoying this deliciously sweet wine varietal. To celebrate, we've mixed it up and created a twist on the classic Greyhound cocktail made with grapefruit juice and vodka. The Moscato Whippet, named after the miniature descendant of the greyhound, features the refreshing addition of lightly effervescent and sweet Moscato from Gallo Family Vineyards. Gallo's light-bodied Moscato, made from grapes sourced in Argentina, combines the refreshing and delicious flavors of citrus, peach and honey. Their affordable yet versatile Moscato varietals make entertaining a breeze (only $4.99 for a 750ml bottle)! Enjoy them chilled on their own or create your own unique cocktail like ours below. Look for Gallo Family Vineyards Moscato at a store near you.
or check out Gallo Family Vineyards Website
Moscato Whippet

Makes 1-2 cocktails (depending on glass size)
Ice
6 ounces pink grapefruit juice
1.5 ounces vodka
Gallo Family Vineyards Moscato (white)
Grapefruit slice or a twist for garnish
Fill a cocktail shaker with ice then add pink grapefruit juice and vodka. Shake and strain into a glass (with or without ice) and fill to the top with Gallo Family Vineyards Moscato. Garnish with a grapefruit slice or a twist. We served ours neat in vintage Champagne coupe glasses, perfect for a springtime brunch!
Join the Twitter party on National Moscato Day for a chance to win one of 5 $100 Visa Gift Cards!
Raise your glass in a virtual live toast! Details below:
Date: May 9th, 2014 

Time: 7 pm ET / 4 pm PT 

Host/CoHost: @copykatrecipes / @ModernDayMoms
RSVP here!
Prizes: 5 $100 Visa Gift Cards 

Use Hashtag: #MoscatoDay 

Must attend the party to win, winners announced throughout the party - see Official Rules.
Follow @GalloFamily on Twitter
Save your Gallo Family Vineyards corks to help raise up to $50,000 for the Meals on Wheels Association of America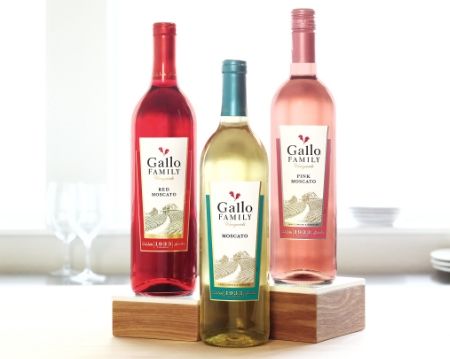 You must be 21 years or older to drink alcoholic beverages and as always, please remember to drink responsibly!
This is a Sponsored post written by me on behalf of Gallo Family Vineyards for SocialSpark. All opinions are 100% mine.