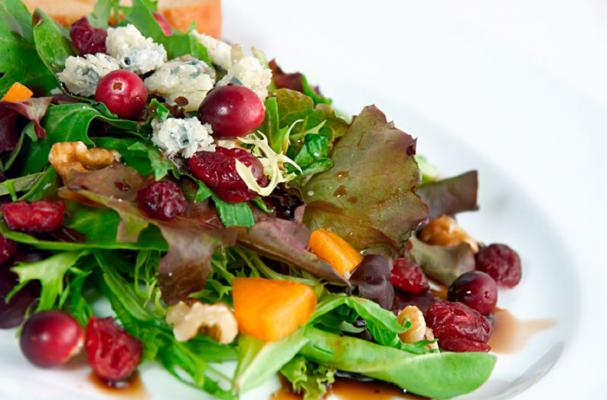 We're cooking with tea this week and kicking off with this springtime fresh green salad recipe. Did you ever think to use herbal tea to create a tasty vinaigrette? Our friends at Bigelow Tea created this sweet and tangy salad recipe using their Pomegranate Pizzazz Tea. Bigelow uses natural flavors derived from fruits or spices....nothing else! We love that! Pair this salad with a healthy bowl of their Mint Medley Tabouleh Salad with Feta, Cucumber and Olives to create the perfect Meatless Monday meal!
Green Salad with Pomegranate Vinaigrette and Goat Cheese Garnish
Courtesy of Bigelow Tea
Serves 4
4 cups mixed lettuce greens
¼ cup (60mL) pomegranate seeds
2 ounces (56g) soft goat cheese, crumbled
Pomegranate Vinaigrette:
½ cup (125mL) boiling water
6 Bigelow Pomegranate Pizzazz® Herbal Tea Bags
⅓ cup (80mL) red wine vinegar
⅓ cup (80mL) olive oil
2 teaspoons (30mL) grated shallots
1 teaspoon (5mL) sugar - to taste
Salt and pepper to taste
Click here for the full instructions (and more cooking with tea recipes)!