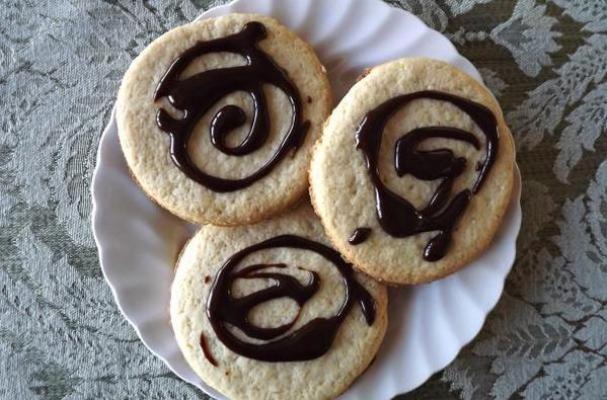 Buttery sugar cookies with a faint hint of vanilla are absolutely divine. Adding grated orange zest for a touch of bright citrus sounds even better. Top it all off with a drizzle of melted dark chocolate, and we definitely can't say no.
Classic Vanilla-Orange Sugar Cookies
Submitted by Lady Catherine Gourmet
Ingredients:
3 ¼ cups AP flour
½ teaspoon salt
1 cup granulated sugar
1 ¼ cups unsalted butter, at room temp
1 large egg
1 large egg yolk
3 tablespoons grated orange zest
2 teaspoons vanilla extract
5-6 oz dark chocolate
1-2 tablespoons milk
Click here for full recipe instructions.
Image Sources:
Categories: