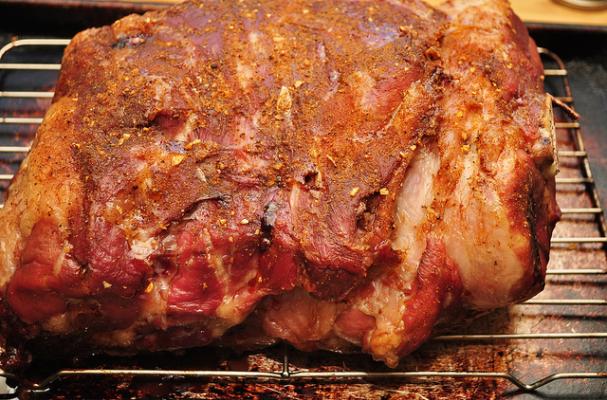 Summertime is all about backyard parties and firing up the grill! If you're a fan of slow-roasted meat encrusted in a flavorful dry rub, you'll love the following recipes. Jordan Winery executive chef Todd Knoll shows us how to make the Jordan house dry rub base recipe that can quickly and easily be adapted into Asian, Mediterranean or Indian dry rubs. He also demonstrates techniques for getting the perfect tenderness and moistness in your cut of meat, as well as the key ingredients necessary for creating your own dry rub recipe. Watch both videos and get the recipes below.
Jordan Dry Rub Base
Yield ~5 cups
This rub is a staple in the Jordan kitchen and can be used on its own or as a base for ethnic spice rubs. It will last you all season!
~ 2 cups kosher salt
1 cup granulated sugar
½ cup demerara sugar
½ cup black peppercorns
3 T ground garlic
3 T Colman's mustard
4 T dried onion
Get the instructions and recipes for the Indian, Asian and Mediterranean rubs here.
Summer Dry Rub on Slow Roasted Pork Shoulder
This dry rub can be easily adjusted to your family's tastes and is sure to be handed down from generation to generation. Executive Chef Todd Knoll adds ancho chili to complement the fruit flavors in the 2008 Jordan Cabernet Sauvignon.
¾ cup kosher salt
¾ cup demerara sugar (Turbinado or Sugar in the Raw may be substituted)
½ cup Chinese dried mustard (Coleman's may be substituted)
¼ cup smoked paprika
4 Tbsp dehydrated garlic (garlic powder may be substituted)
6 Tbsp dehydrated onion (onion powder may be substituted)
6 Tbsp ancho chili powder
2 Tbsp ground cumin
2 Tbsp ground black pepper
2 Tbsp cayenne pepper
4 Tbsp coriander
Click here for full instructions and more tips.
Be sure to check out these great tips and recipes, too!
4 Must-Try Summer Dry Rubs for Baking and Grilling
Easy Entertaining: A Garden Fresh Edible Centerpiece
The Perfect Cabernet Sauvignon and Steak Pairing
How To Make Amazing Infused Oils at Home
Get recipes, cooking tips and more from Jordan Winery Blog and here:
Image Sources: