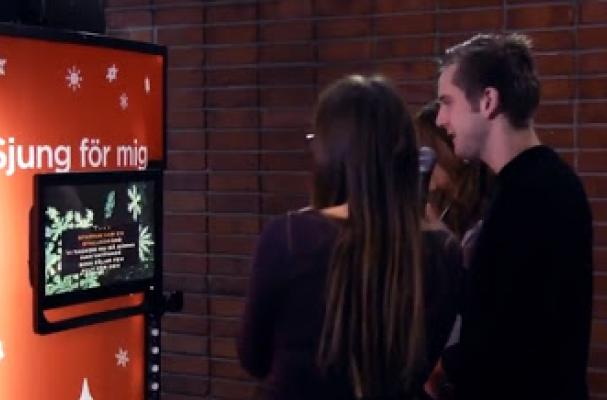 Mega soda brand Coca-Cola has managed to captivate attention once again with their "Sing for Me Vending Machine." The company, whose Hug Me vending machine this past year generated fuzzy feelings, placed these machines around the Royal Institute of Technology in Sweden during the students' finals.
Students who went to the machine were able to pick up a microphone and sing a carol for a free coke. Check out the video below.
What do you think of Coca-Cola's Share Happiness campaign thus far?
Image Sources: