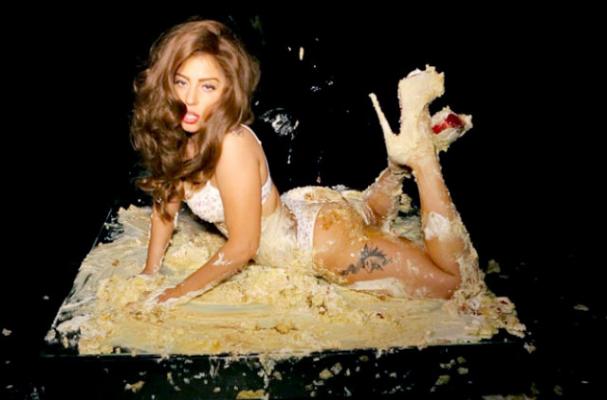 Lady Gaga teamed up with director Terry Richardson for her latest music video, "Cake Like Gaga." Since both love to embrace all things bizarre, it seems only fitting that Richardson direct Gaga clad in lingerie while rolling around in a giant cake on the floor (the song is called "Cake Like Gaga" after all...).
Aside from the whole cake bit, Gaga also takes a bath with two other women and dances in her underwear in front of a mirror.
"The real CAKE isn't HAVING what you want, it's DOING what you want," Gaga tweeted with a teaser for the music video, which you can see below!
Image Sources:
Categories: