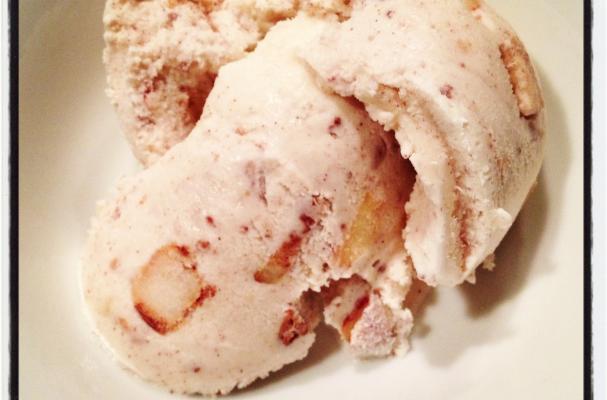 What's hot and cool at the same time? This recipe for Apple Cinnamon Ice Cream.
I first tried cinnamon ice cream years ago, when we were running the ice cream booth for our 4H group at the Montana State Fair. Our reward for 4 hours of crazy-busy work with a half dozen little kids, was a scoop of whatever flavor we wanted. I had been scooping cinnamon the entire time and had to try it.
It is the most luscious, mind blowing flavor EVER! Cold and hot, spicy and refreshing, this is the ice cream that needs no toppings to be the best. The only way I can think to improve on that amazing flavor, is to add apple to it.
Image Sources: