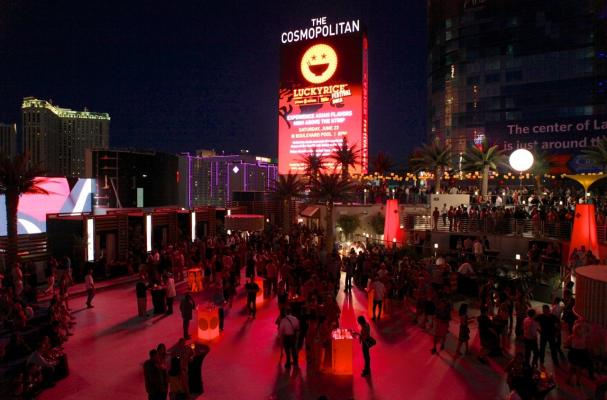 The LUCKYRICE festival arrives to Los Angeles this Saturday, Aug. 4. Beginning in Manhattan three years ago, this food festival highlights Asian culinary culture by inviting top chefs to cook a myriad of dishes. Chef Sang Yoon, from Father's Office and Lukshon, will be hosting the LA event at the Helms Bakery Complex in Culver City. The venue will be transformed into a traditional Asian night market.
Chefs including Susan Feninger of Street, Jet Tila of Charleston, Bryant Ng of Spice Table, Mohan Ismail of RockSugar, Kris Yenbamroong of Night + Market and Diep Tran of Good Girl Dinette will be cooking up their signature Asian menu items. Attendees will taste dishes like tatsutage fried chicken from Feninger, spicy lamb bacon from Ng, and chocolate wasabi ice cream from the Coolhaus ice cream truck
In addition, eight talented mixologists including Gary Hayward of Bombay Sapphire, Jaymee Mandeville of Drago Centro, Rosie Ruiz of Big Bar will be pouring sixteen different Asian-inpired cocktails, created especially for the festival. Singha Beer, homemade ginger ales, and craft sakes and shochus will also be served.
Tickets begin at $50 for general admission and can be purchased online.
Image Sources: