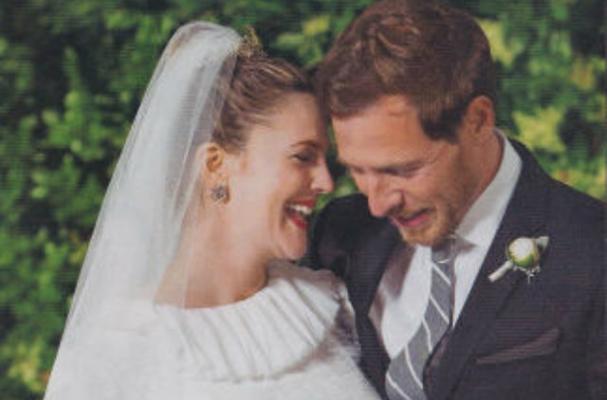 Drew Barrymore married Will Kopelman last week and decided to serve her own line of wine at the celebrations.
Barrymore and Kopelman wed in a backyard ceremony at Barrymore's Santa Barbara home. Guests, which included Steven Spielberg and Reese Witherspoon, sipped on Barrymore Wines during the reception, which was catered by Jon Shook and Vinny Dotolo.
"They're both huge foodies, so the menu was really important to them," the couple's wedding planner Yifat Oren said.
For appetizers, guests had lobster rolls and pork buns. Barrymore also happens to be friends with Top Chef Masters alum Naomi Pomeroy, who made foie gras on pink peppercorn shortbread and steak tartare with quail egg.
Image Sources: