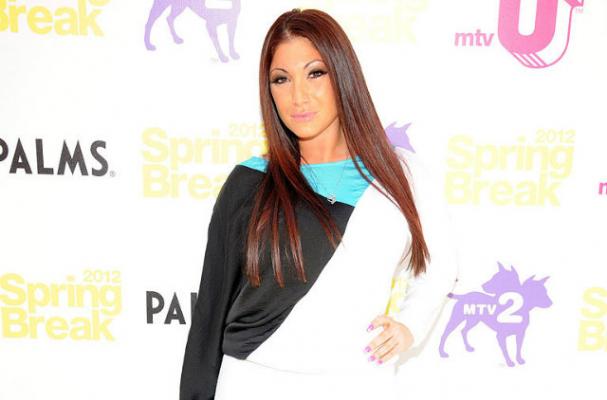 Deena Cortese is another Jersey Shore guidette that has been busy shedding the pounds. The reality star has dropped several dress sizes with help from The Fresh Diet, a meal delivery service. Cortese has been using the service for about two months and is said to be on the 1200 to 1400 calorie program.
"About to eat my @FreshDiet breakfast," Deena tweeted a few weeks ago. "I've only been on it a month and I'm already getting so many compliments I feel great!"
While clients have the option of hand-picking their meals, Cortese allows The Fresh Diet to choose her meals the majority of the time.
For breakfast, Cortese will often eat a fresh fruit salad consisting of cantaloupe, papaya, honeydew and pineapple with vanilla yogurt. Her lunch is usually a Philly cheese steak in a whole wheat wrap with sauteed mushrooms. For dinner, she usually eats lean turkey meatballs with marinara sauce.
Image Sources: