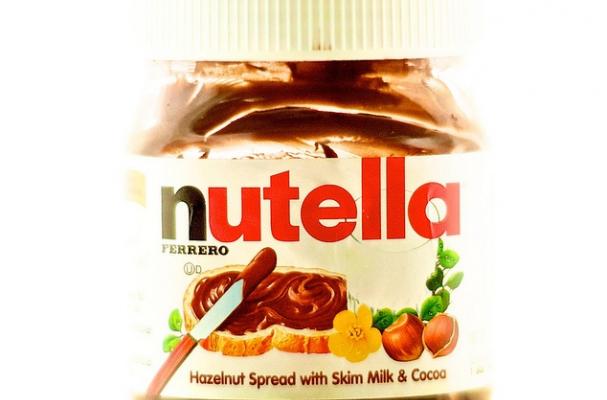 World Nutella Day will be celebrated on February 5 (yes, we have to share this celebration with the Super Bowl). You have done it, I have done it, we all have been caught with a spoon and a jar of Nutella in our hands at one point or another in our lives. It has become near and dear to our hearts. Nutella's website boasts of uniting "Nutella lovers for just one day" on facebook, twitter, and of course the 700 recipes don't hurt either. However, if you can't get a jar to celebrate, try Foodista's homemade recipe. It's creamy, chocolaty, and just as satisfying as the original. Spread on toast, crepes, or eat it straight from the jar.
Ingredients:
1 cup hazelnuts
8 ounces milk chocolate
1/4 demerara sugar
1/2 teaspoon kosher salt
1/4 cup grapeseed oil
Directions:
Heat oven to 350 degrees F.
Spread hazelnuts on a baking sheet and toast until golden, 10-15 minutes.
Wrap nuts in a clean kitchen towel and run to remove the outer skins
While nuts are still warm, combine with chocolate, sugar and salt in the bowl of a food processor. Puree until smooth, slowing adding the oil in a steady stream.
Transfer to an airtight container and let stand at room temperature until thickened, about 2 days.
Image Sources: