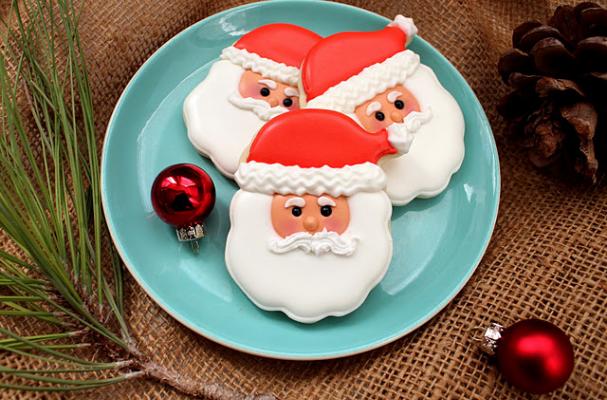 A beautifully decorated sugar cookie is an iconic holiday food. Callye of The Sweet Adventures of Sugarbelle did a guest post on In Katrina's Kitchen that shows readers a step by step tutorial on how to decorate these cute Santa cookies. Follow these steps and your cookies will look like a professional made them.
What You'll Need:
Santa shaped cookies
red piping and flood icing
medium and stiff white piping icing
flesh tone twenty-second icing
black candy beads
pink petal or lustre dust
For the full tutorial click here.
Image Sources: