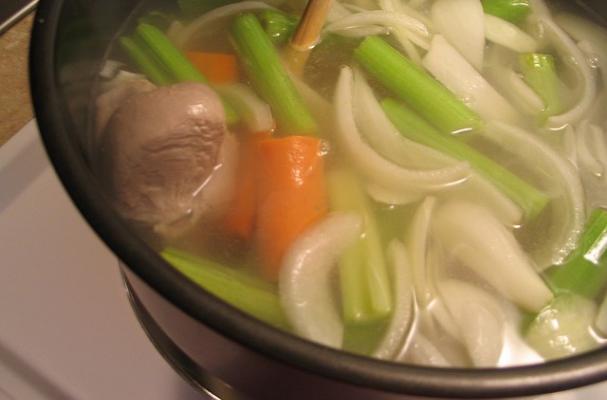 The key to great gravy is homemade turkey stock. Sure the canned stuff works fine in a pinch but if you have the time, homemade really does have a superior flavor. This recipe uses a turkey carcass but I suggest using about three pounds turkey wings and necks if you can find them. After Thanksgiving dinner, use the leftover stock and meat to make turkey noodle soup or turkey and dumplings.
Ingredients:
Remove the bulk of the meat from the carcass and set aside - though some remaining meat left on is great as it will get nice and
roasted.
Toss in the remaining ingredients
Partially cover and
reduce
heat
until it is barely
simmering.
Simmer
for 3-4 hours, adding more water if necessary to keep the
bones
just covered. Take care to not over dilute your stock too much.
Image Sources: