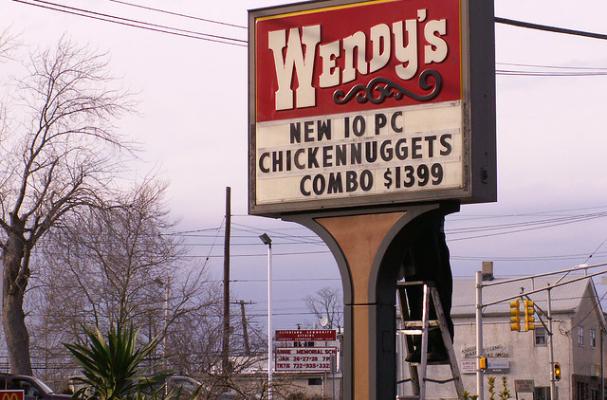 Fast food giant Wendy's lost money last quarter and is in the midst of an "identity crisis" as they try to fight off competition from new competitors like Five Guys and Smashburger. New CEO Emil Brolick said the company was focused on beating a wave of fast-casual burger chains that have gained traction in the United States.
To do so, Brolick said Wendy's will begin offering breakfast products, introduce a line of gourmet burgers prepared to order and continue plans for international expansion in places like Russia and Japan. Customers feel like the burger chain's offerings have grown stale and the company has struggled with advertising since founder Dave Thomas passed away in 2002.
"I'm not for the moment suggesting that we want to try to pretend to become a Five Guys or a Smashburger or something like that," Brolick said on a call with analysts. "But I do believe that there is a significant opportunity in the marketplace for higher-quality products that are fresh, made-to-order products."
Though the company currently has just 300 restaurants internationally, they aim to increase that presence to 1,000.
Image Sources:
Categories: