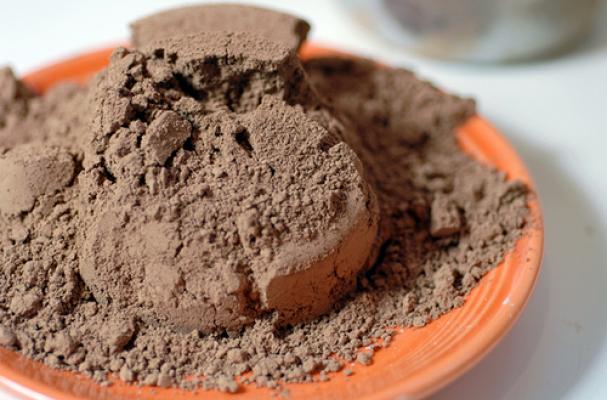 Don't call this pudding a mere dessert; it's also a healthy anytime snack.
This decadent delight is loaded with healthy fat and protein and it's densely delicious.
Chocolate Peanut Butter Chia Pudding
1 1/2 cups macadamia nuts (or cashews), soaked 2 hours
1 cup cup, coconut water (+ 2- 3 water)
1/2 cup coconut meat (optional)
1 tablespoon cacao powder
2 tablespoons nut butter
1 teaspoon sunflower lecithin (opt)
2 tablespoons yacon syrup (agave or honey)
2 teaspoons coconut oil
3 drops Dark Chocolate Extract (Medicine Flower)
2 drops Vanilla Extract (Medicine Flower)
1 teaspoon mesquite powder
1 teaspoon lucuma powder
2 dates, chopped and soaked
1/4 tablespoon cup chia seeds, (+ 2), ground to fine powder
sea salt
For rest of recipe click here.
Image Sources: