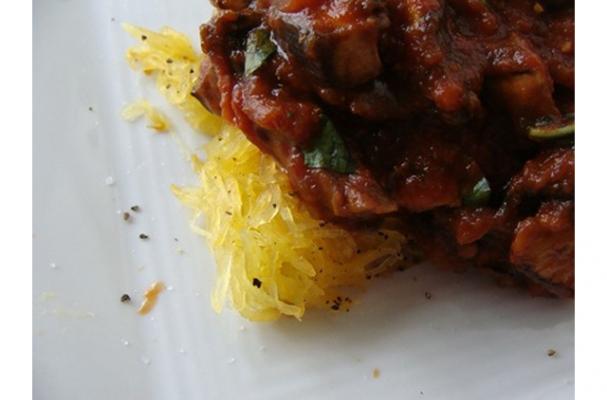 Spaghetti squash is one of my favorite autumn gourds -- right up there with acorn squash and pumpkin! Steamed or baked/roasted, the flesh easily shreds into spaghetti-like noodles with a delicious al dente texture! Perfect as a low-carb (and gluten/grain free!) substitute for pasta, there are so many other ways to use this fall favorite. From stuffed squash boats to simple salads and hearty casseroles, there's no way you can go wrong with these super simple gluten free recipes.
Honey Truffle Spaghetti Squash with Goat Cheese
Golden honey, a dash of truffle oil and creamy goat cheese make this recipe a new fall favorite.
Spaghetti Squash with Cranberries, Almonds & Feta
Sometimes, the simplest combination of ingredients can yield the best results!
Spaghetti Squash Gratin
Rich and creamy, this pseudo-casserole is the perfect ending to a cold, blustery day.
Image Sources: