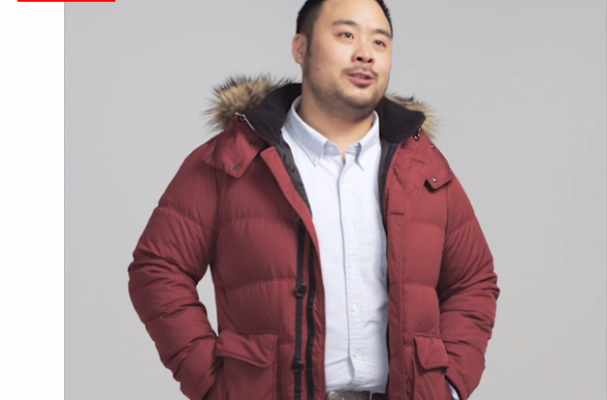 Besides being known as one of the best chefs in the country, David Chang is the chef and owner of Momofuku and several other restaurants in the New York City area. He is also one of the main voices behind The Lucky Peach, a quarterly literary publication dedicated to food.
Now, he can add fashion model to his list of accomplishments. The chef lends his face to a new campaign by Uniqlo, a major Japanese fashion company, that plans to open two large stores in New York City this fall.
"Their business philosophy, that clothes don't have to be for a select few, happens to align with some of our business principles," Chang told the New York Times.
Chang appears along with a number of celebrities in the campaign. Uniqlo will donate an undisclosed amount of money to their favorite charities, in exchange for their participation.
Image Sources:
Categories: