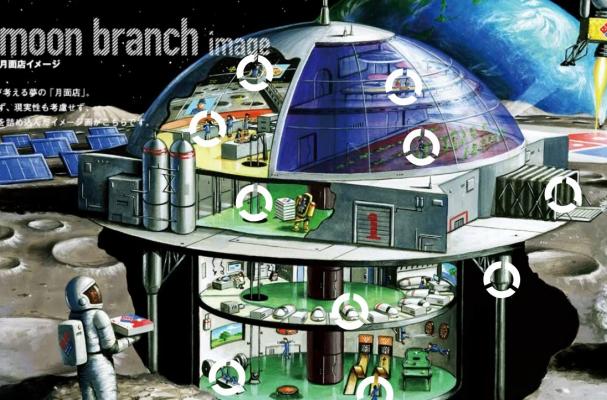 If Domino's Japan president Scott K. Oelkers has his way, the pizza giant will expand its reaches to the Moon. The Moon Branch Project, as it's described on the Domino's Japan microsite, will cost some $21 billion to execute and will include a plantation, restaurant, kitchen, private area and dining room within a contained sphere.
Most Internet readers don't want to play along with the Moon Branch Project, issuing complaints against the global brand and dismissing the stunt outright. Previous publicity stunts by Domino's Japan include the now-ubiquitous pizza-tracking feature and the "free if it isn't delivered within 30 minutes" rule.
On a (somewhat) more serious note, with the way fast food has taken over the world, Domino's Japan might just have the capital to transform the Moon Branch Project from a publicity stunt into a reality in short order.
Image Sources: