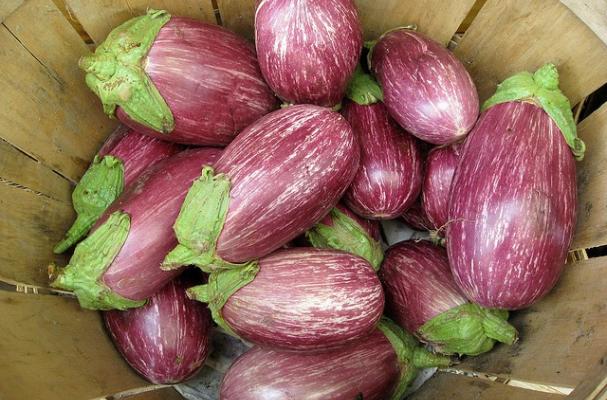 Eggplant's are one of nature's prettiest vegetables. These orbs range from white, to striated, to almost black in color. This veggie can be stewed, fried, boiled, grilled or roasted. Here are five eggplant recipes that show the vegetable's versatility while exposing you to a world of different flavors.
Eggplant and Barley Salad
This refreshing Mediterranean salad is the perfect summertime dish.
Eggplant and Zucchini Galette
This French dish is great to bring to a picnic. Zucchini and eggplant are layered upon a base of ricotta cheese and wrapped in a flaky crust.
South Indian Style Stuffed Eggplant
Baby eggplants are stuffed with a fragrant spice mixture that will transport you directly to India.
Chinese Sauteed Eggplant
To make this dish into a square meal, add cubes of firm tofu and serve over brown rice.
Eggplant Prosciutto Rolls
This baked dish has slices of eggplant that are filled with ricotta cheese and prosciutto and topped with a savory tomato sauce, doesn't that sound delish?
Image Sources: