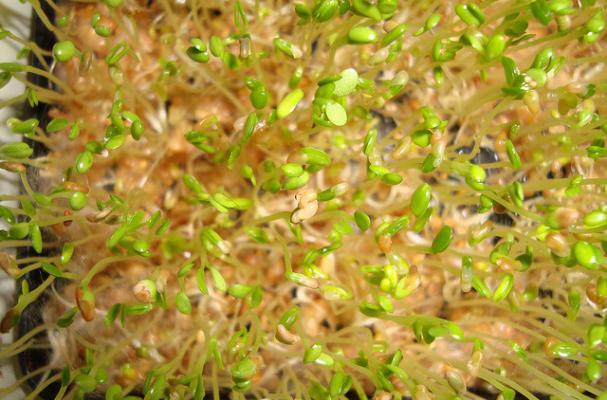 There is nothing like the crispy, juicy taste of sprouts on a sandwich. Sadly, it seems that sprouts may fall out of favor due to the danger of eating them raw. What are you going to do now? In the spirit of my kitchen, when I don't have an ingredient, I substitute it with something else.
Here are some alternatives to raw sprouts so you can keep the crunch, without the E Coli.
Sprouted lentils are delicious and crunchy. I use them in my tuna salad especially, but they can also be steamed and they still have a nice texture.
Don't think that cabbage is only for slaw. Shredded thinly, cabbage makes a great topping for any sandwich - Try it with a light dressing of oil and vinegar.
If you throw away your broccoli stems, you are missing out on a crunchy addition to your sandwiches! Peel off any thick skin, and then shred. Delicious!
How about carrots? Shred raw, peeled carrots, and have the perfect topping. My kids like shredded carrots and peanut butter mixed together. Add some golden raisins and you are a kitchen rock star.
Image Sources:
Categories: